Astronomy Student Council (ASC)
The Yale Astronomy Student Council is the official student-government body of the Astronomy department. The Council acts as an official channel of communication between graduate students and faculty members within the Department. The council has worked on a wide variety of issues over the years to make the graduate student experience at Yale Astronomy better, fairer, and more equitable. 
Leadership & Procedure
The official charter of the Yale Astronomy Student Council can be found here. The slide below shows the current leadership of the ASC as well as the procedure we follow throughout the year to work on graduate student issues.
The current members of ASC are:
Yasmeen Asali
Konstantin Gerbig
Aritra Ghosh
Christopher Lindsay
Zili Shen
Issues The ASC has worked on Recently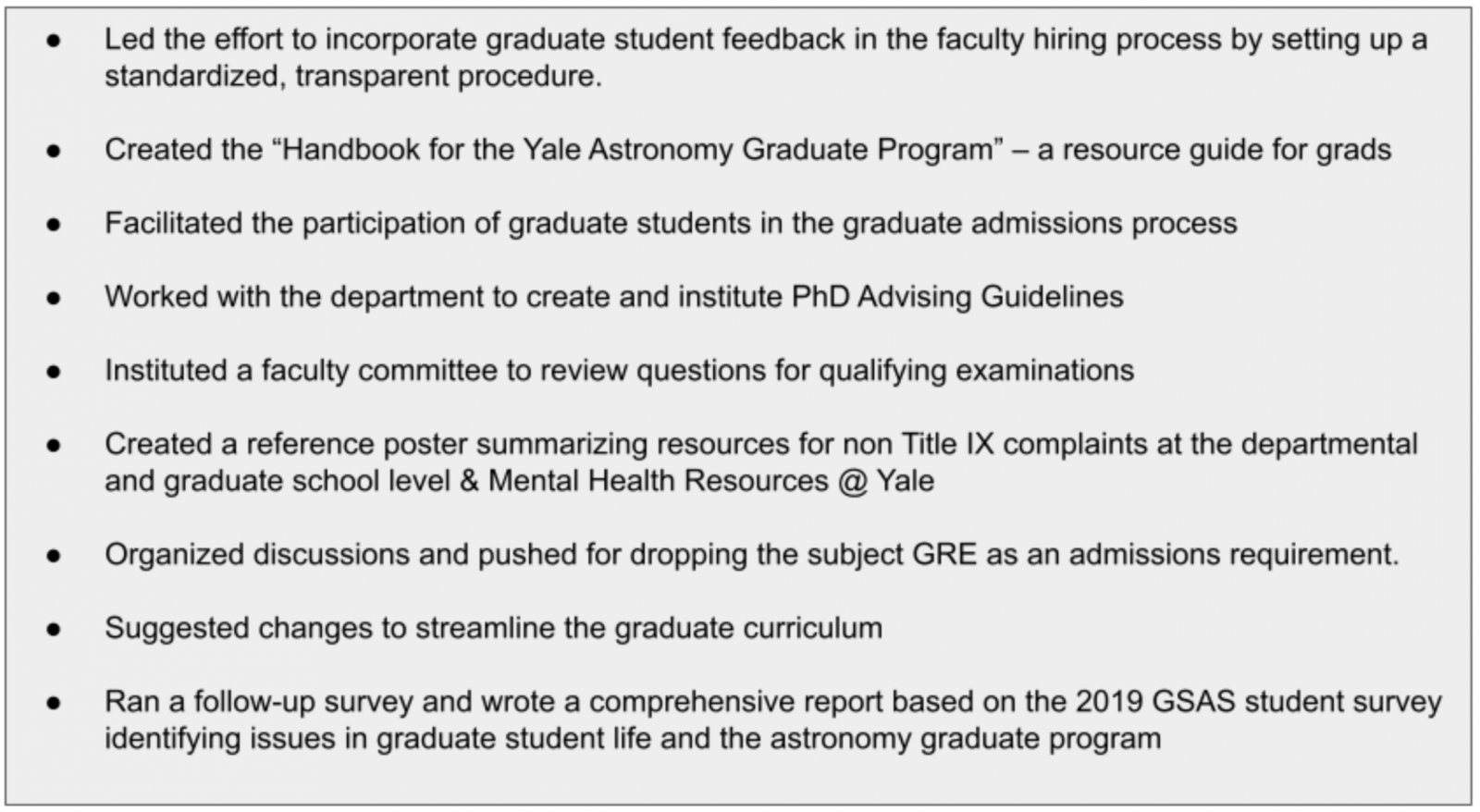 ASC Resource Documents & Posters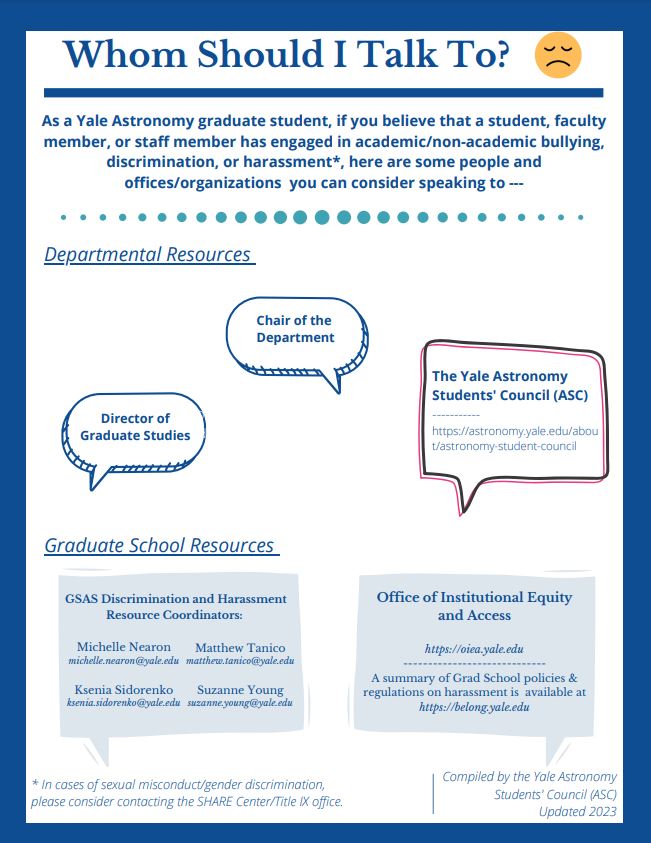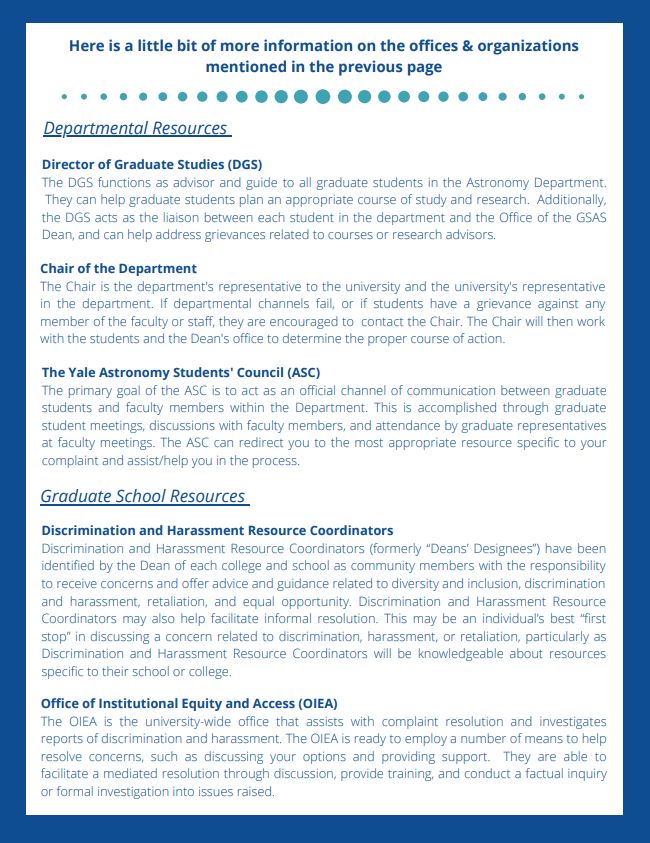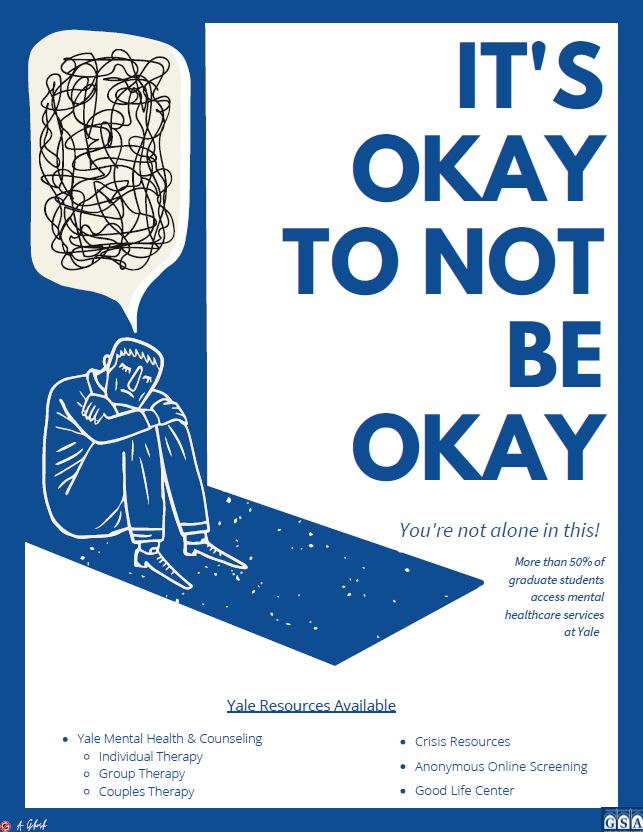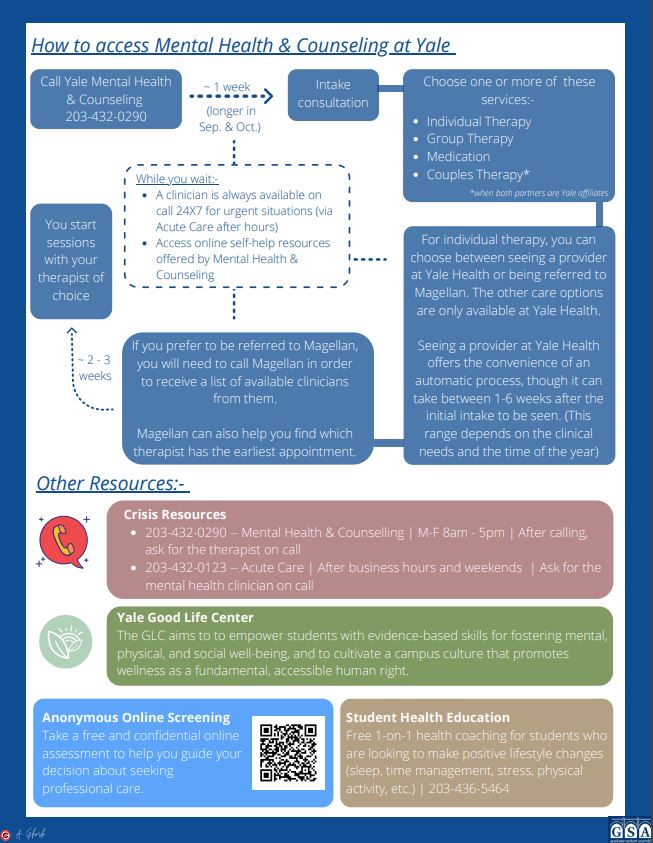 Past Leadership
2021-2022: Yasmeen Asali, Konstantin Gerbig, Aritra Ghosh, Christopher Lindsay, Zili Shen
2020-2021: Aritra Ghosh, Tim Miller, Sasha Safanova, Lily Zhao
2019-2020: Aritra Ghosh, Tim Miller, Lily Zhao
Founding Members - 2018-2019: Aritra Ghosh, Tim Miller, Michael Warrener, Lily Zhao