Spend the Summer at Yale working as a Researcher in Astronomy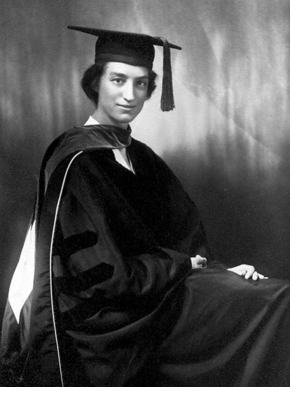 The Dorrit Hoffleit Undergraduate Astronomy Research Fellowship at Yale is named in honor of Dr. E. Dorrit Hoffleit, a senior research astronomer at Yale who worked for more than fifty years in the University's Department of Astronomy. She also served as director of the Maria Mitchell Observatory on Nantucket Island for over 20 years, where she ran summer programs for hundreds of students, many of whom went on to successful careers in astronomy. She was the author of the Bright Star Catalogue and the co-author of The General Catalogue of Trigonometric Stellar Parallaxes. In 1988, Hoffleit was awarded the George Van Biesbroeck Prize by the American Astronomical Society for a lifetime of service to astronomy. She lived for 100 years, and through her teaching and summer programs, she inspired a lifelong interest in Astronomy in thousands of young women and men.
Who May Apply:
Undergraduate science majors in Astronomy, Astrophysics, or Physics, who at the time of application are in their 2nd or 3rd year of undergraduate study.

Students of any nationality.

Students with a strong desire to continue on to graduate school are particularly encouraged to apply.

Women and underrepresented minorities strongly encouraged to apply.
How to Apply:
The application period for the 2023 Dorrit Hoffleit Undergraduate Astronomy Research Fellowship opportunity is now closed. 
Housing and stipend:
In addition to a stipend of $450 per week (paid bi-weekly), students will be provided with housing within the historic Yale Residential Colleges as well as weekly, 15-meal vouchers to be used at the residential colleges. Up to $1000 in reimbursement for travel expenses will be provided.
COVID-19 Pandemic Advisory:
Due to the Covid-19 pandemic, residence on the Yale Campus may not be possible for the 2023 Hoffleit Scholars. Even if residence is possible, Scholars from foreign countries may not be able to participate because of travel or visa restrictions. Notification of these developments may not occur before the spring of 2023. The Scholarship will be offered, nonetheless, and recipients will be required to participate remotely. This was necessary in 2020 & 2021, and despite that, the research projects of the Hoffleit Scholars were very successful. If remote participation is mandated, the Hoffleit Scholars will receive the above weekly stipend, however, they will receive no allowances for housing, meals, or travel.
Undergraduates work with many of our Faculty on many different research topics (click images below for some examples):
Have more questions? Check out our FAQs!