Hoffleit Scholarship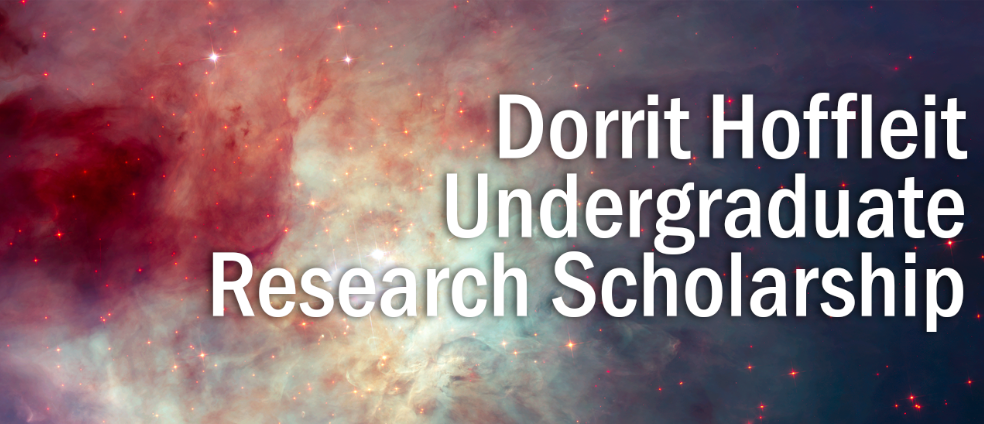 Spend the Summer at Yale University working as a Researcher in Astronomy.
Apply by February 15, 2023
Public Outreach
Join us for an outdoor session on the LFOP observing deck on Tuesdays, (weather permitting) at 8:30pm ET. Visitors will need to line-up in a socially-distanced queue and wear masks. We also ask visitors to not touch the telescopes. As always, public observing is a free event and open to everyone.
In-person Planetarium shows are still on-hold as the LFOP building and domes remain closed to the public. In the meantime, please visit our YouTube page to view past episides of our virtual planetarium shows via the link below.
Climate and Diversity
The Astronomy Department stands in support of Black, Indigenous, and People of Color (BIPOC), who continue to suffer from long-standing systemic racism. Recent incidents of police brutality against BIPOC are symptomatic of systemic racism that cannot be tolerated.
Contact Information
Yale Department of Astronomy
Physical / Shipping Address:
Yale University
Department of Astronomy
Steinbach Hall
Yale University
52 Hillhouse Avenue
New Haven, CT 06511
Mailing Address:
Yale University
Department of Astronomy
P.O. Box 208101
New Haven, CT 06520-8101 USA
Directions:
Getting to & around Yale & New Haven
Phone:  (203) 432-3000
Fax:  (203) 432-5048