Debra Fischer designated the Eugene Higgins Professor of Astronomy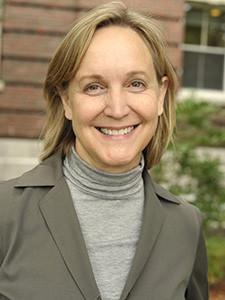 Debra Fischer, newly named as the Eugene Higgins Professor of Astronomy, is a leading exoplanet researcher.
Fischer has discovered hundreds of exoplanets, celestial bodies outside the solar system that, like Earth and its neighboring planets, orbit a star. She was a member of the team that discovered the first known multiple planet system in 1999.  Fischer's team built the EXtreme PREcision Spectrograph (EXPRES), which has demonstrated record-breaking precision. The instrument is operating at the Lowell Observatory Discovery Channel Telescope and will be used to discover Earth analogues orbiting nearby stars. 
A graduate of the University of Iowa, Fischer earned her Ph.D. in astrophysics from the University of California-Santa Cruz. After conducting postdoctoral research at the University of California-Berkeley, she began her academic career at San Francisco State University. In 2009, she joined the Yale faculty as a professor of astronomy. She holds secondary appointments in the Department of Geology and Geophysics, in the Department of Physics, and in the Department of Statistics and Data Science. She is an adjunct professor of physics and astronomy at San Francisco State University. 
Fischer is community co-chair of the NASA Large Ultra-Violet Optical and InfraRed study for a next generation space-based telescope. She has served on several NASA and National Science Foundation committees and as author or co-author, published more than 300 articles in peer-reviewed academic journals. She is an elected member of the American Academy of Arts and Sciences and the Connecticut Academy of Science and Engineering.