Emma Louden selected to be part of the first cohort of Quad Fellows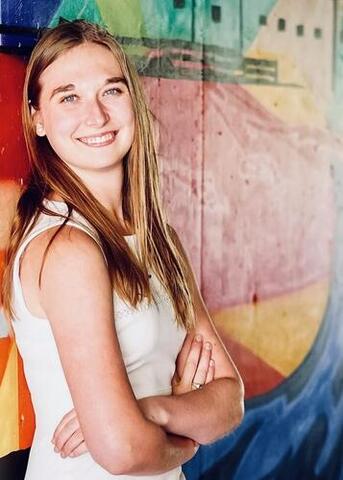 National Security Advisor Jake Sullivan Congratulates Inaugural Quad Fellows, including Yale Astronomy Graduate Student, Emma Louden.
At the second in-person Quad Leaders' Summit this past May, President Biden, Prime Minister Albanese, Prime Minister Modi, and Prime Minister Kishida officially opened this Fellowship. Today we are proud to welcome a group of 100 diverse, interdisciplinary, inspiring, and exceptional students – 25 from each Quad country – who are the next-generation of great STEM minds. Each of them have demonstrated their commitment to advancing innovation and collaboration among our four great democracies and an enthusiasm for building a better tomorrow for the Indo-Pacific and the world. Under President Biden, the Quad partnership has been elevated to unprecedented heights and it will only grow in the coming years. These young people will bring the Quad closer together and with them leading the way, we are confident our future is in good hands.
The Quad Fellowship is an initiative of the governments of Australia, India, Japan, and the United States. Announced by the Quad partners on September 24, 2021, this first-of-its-kind scholarship program is designed to build ties among the next generation of scientists and technologists. Schmidt Futures operates the program in consultation with a non-governmental task force composed of academic, foreign policy, and private sector leaders from each Quad country.
This program sponsors 100 exceptional American, Japanese, Australian, and Indian master's and doctoral students in science, technology, engineering, and mathematics (STEM) to study in the United States. The fellowship develops a network of science and technology experts committed to advancing innovation and collaboration in the private, public, and academic sectors, in their own nations and among Quad countries. The program builds foundational understanding among Quad Fellows of one another's societies and cultures through cohort-wide trips and robust programming with each country's top scientists, technologists, and politicians.
Emma Louden is an astrophysicist whose mission is to advance human knowledge of other planets in order to spark collective passion for protecting our planet and all life on it. As a Ph.D. candidate at Yale University, Emma studies the geometry of exoplanetary systems. She uses the kind of thinking spurred by this inquiry to help humanity develop a consciousness that puts the solar system in context. Emma graduated Magna Cum Laude from Princeton University in 2020. She is deeply committed to sharing her passion for astronomy to spark curiosity and excitement in future scientists, especially gender minorities in STEM.