Katie Melbourne, '19 awarded Horkheimer Youth Service Award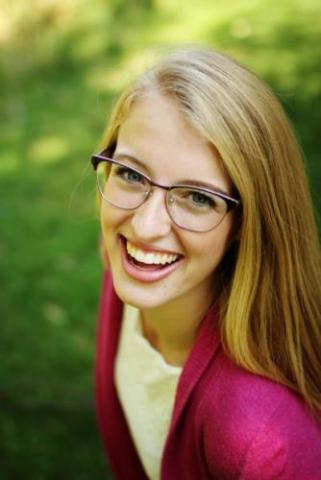 Katie Melbourne, '19, was awarded the 2016 Horkheimer/Smith Youth Service Award for astronomy outreach from The Astronomical League, one of four youth awards sponsored by the Horkheimer Charitable Fund.  
The Astronomical League's website states, "the Jack Horkheimer Youth Service Awards are presented to any Astronomical League member who is under the age of 19 on the date of the application. This program recognizes exceptional service by young League astronomers, either directly or through service to any Astronomical League society.  Service can be in the form of participating in educational outreach, giving presentations, writing, demonstrating knowledge and skills at public star parties, or conducting other astronomical activities."
The website continues, "The Horkheimer/Smith Award is named in honor of Arthur P. Smith, Jr. who was president of the Astronomical League from 1964-66. He inspired Mr. Horkheimer to become active in astronomy.  The Horkheimer/Smith first-place winner each year is given an expense-paid trip to ALCon, the League's national convention," as well as a placque and a monetary award. 
Melbourne received the award for her work with her local amateur astronomy club called the Popular Astronomy Club, which is a branch of the national Astronomical League, that she originally joined in high school.  She says, "as a member, I volunteered to help run public observing nights and helped with special events such as family astronomy nights at museums in the area. I also gave several presentations at our monthly club meetings about different topics in astronomy. I am still a member and volunteer for events whenever I can and am at home!"