REVU puts 'boots on the ground' to get vets research experience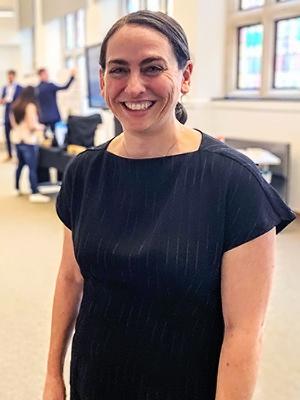 Sometimes, being all that you can be requires a lab coat and a tank full of fruit flies.
Or perhaps, after serving your country, what you need most is a state-of-the-art physics lab, or a network of seismographic stations, or a pair of robotic arms. The point is, military veterans interested in science careers say there is a deep need for programs that give them real research experience.
This is where the Research Experience for Veteran Undergraduates (REVU) program at Yale can help.
"Getting vets interested in different fields — a plethora of different fields — is important," says REVU participant Teresa Carter, who spent five years in the U.S. Marine Corps and is now an undergrad at Middle Tennessee State University majoring in psychology. "We've had to endure and systematically deal with all kinds of obstacles, and we just don't quit. That attitude is beneficial in all sectors of the working world, including science. But there's a lull after you get out of the military, and that's when you need support."
Designed by Yale astrophysicist Marla Geha and supported by the Howard Hughes Medical Institute (HHMI), REVU is a nine-week summer research program that immerses a select group of vets in the scientific life.
Read the full article by Jim Shelton on Yale News…