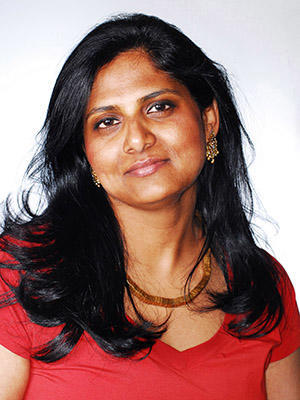 NASA has named professor of astronomy and physics Priyamvada Natarajan to its team of U.S. scientists lending expertise on gravitational waves and astrophysics for the upcoming LISA mission.
LISA — which stands for Laser Interferometer Space Antenna — is a space-based, gravitational wave observatory that will be composed of three spacecraft separated by millions of miles. The mission, scheduled for the early 2030s, is a collaboration between NASA, the European Space Agency, and the LISA consortium.
Natarajan is a member of the NASA LISA Study Team.
This has been excerpted from the Yale University Press Release by Jim Shelton.  The full release can be found at the link, below.